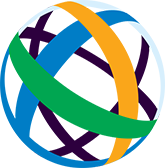 Introducing Evidence-Based Cybermaturity Platform
87% of C-suite professionals and board members lack confidence in their organization's cybersecurity initiatives, yet it's the #1 corporate governance challenge.
Cyberthreats never stop evolving, so your cybersecurity program shouldn't either. Only CMMI Cybermaturity Platform, an ISACA Cyber Solution, prioritizes weaknesses in your cybersecurity capabilities with a continually updated, evidence-based approach, so you can efficiently and effectively improve—and wisely invest.
You get pragmatic insights based on your organization's current needs, risks and capabilities—and you don't have to worry about the cost of a consultant or limited-time access to your results. With CMMI Cybermaturity Platform, you can do it all yourself—from assessing your maturity to assigning tasks to your team to analyzing new reports year-round.
Here's what you get when you use CMMI Cybermaturity Platform:
Self-Assessment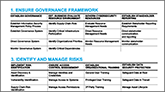 You start with an activity-based self-assessment, where you define the cybermaturity of the people, processes and technology across your entire organization. You also can get your entire team involved to create a complete assessment picture by sharing and assigning out tasks for specialized areas. .
Unique Risk Profile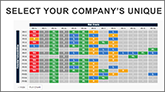 Next, you specify the likelihood of specific cybersecurity risk events and the potential impact of those events on your organization. Once your risk profile is complete, CMMI Cybermaturity Platform uses it to establish baseline maturity targets for each capability area.
Customized Roadmap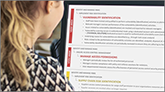 After you complete your assessment and risk profile, CMMI Cybermaturity Platform compares your current capabilities against your maturity targets to identify gaps. It creates a roadmap with gaps prioritized to improve your cyber resiliency.
This evidence-based process is based on years of success and gives you a streamlined view into exactly what you need to manage and change to get where you need to be.
Alignment with Leading Frameworks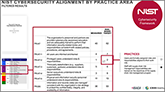 After you complete your assessment, CMMI Cybermaturity Platform provides a detailed summary of your alignment with leading frameworks (e.g. NIST CSF). This activity-based architecture provides clarity as to the specific activities that need to be in place in order to demonstrate alignment to the leading frameworks.
Built-in Board Confidence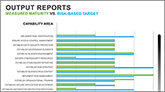 Use CMMI Cybermaturity Platform as your tool for building board confidence by showing an evidence-based snapshot of your enterprise's cybermaturity and a risk-prioritized roadmap of gaps in critical capabilities. And, with the architecture updated bi-annually, you and your board are assured that your enterprise stays ahead of potential threats by remaining up to date on the latest standards, recommendations and best practices.
CMMI Made Efficient and Effective
CMMI Cybermaturity Platform is the only solution with a streamlined, cloud-hosted application. While other cybersecurity frameworks and controls are out there, their methods can be overly complex and subjective. CMMI Cybermaturity Platform gives you evidence-based recommendations with more transparency and consistent analytics via a more efficient and friendly solution.
---
About CMMI
A subsidiary of ISACA Enterprises, CMMI Institute is the global leader in the advancement of best practices in people, process and technology. The Institute provides the tools and support for organizations to benchmark their capabilities and build maturity by comparing their operations to best practices and identifying performance gaps. For over 25 years, thousands of high-performing organizations in a variety of industries, including aerospace, finance, healthcare, software, defense, transportation and telecommunications, have earned a CMMI maturity level rating and proved they are capable business partners and suppliers.